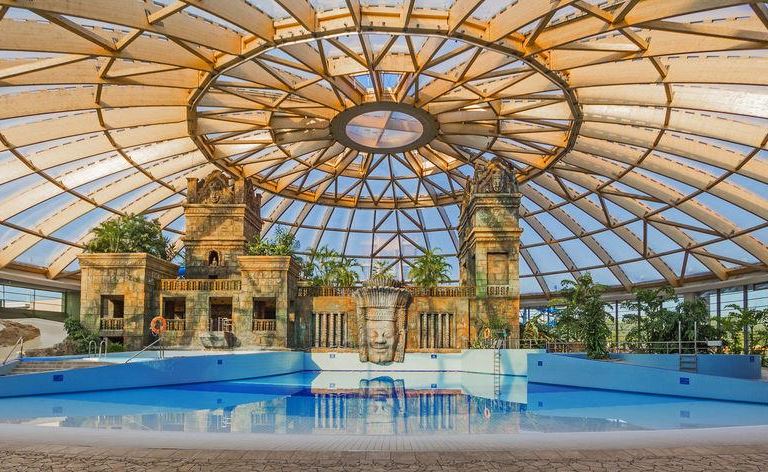 Water programs in Budapest
The enchanting city of Budapest, where the sun-kissed days of summer beckon tourists to indulge in a variety of refreshing water programs. With its rich history, stunning architecture, and breathtaking landscapes, Budapest offers a unique blend of cultural exploration and aquatic adventures. In this blog post, we present a curated list of the top water programs in Budapest, tailored to make your summer vacation a memorable one.
As the summer sun graces the picturesque city of Budapest, the Hungarian capital becomes a paradise for tourists seeking refreshing and exciting water programs. With its rich history, stunning architecture, and breathtaking landscapes, Budapest offers a unique blend of cultural exploration and aquatic adventures. From rejuvenating thermal baths to serene riverside spots and captivating river cruises, Budapest offers an array of water-based activities that promise unforgettable experiences. In this blog post, we'll guide you through the top water programs in Budapest, ensuring a splashing good time during your summer vacation.
Unwind in Budapest's Historic Thermal Baths
A visit to Budapest is incomplete without immersing yourself in the city's world-famous thermal baths. Indulge in relaxation as you immerse yourself in mineral-rich, naturally heated waters, believed to have numerous therapeutic benefits. Surrender to the soothing ambiance, enjoy various pools of different temperatures, and pamper yourself with spa treatments for the ultimate rejuvenation experience.
Among the must-visit thermal baths are:
Széchenyi Thermal Bath: The largest medicinal bath in Europe, Széchenyi boasts a grand neo-baroque building with a vast outdoor pool surrounded by elegant architecture. Relax in the warm, mineral-rich waters and pamper yourself with various spa treatments for a truly rejuvenating experience.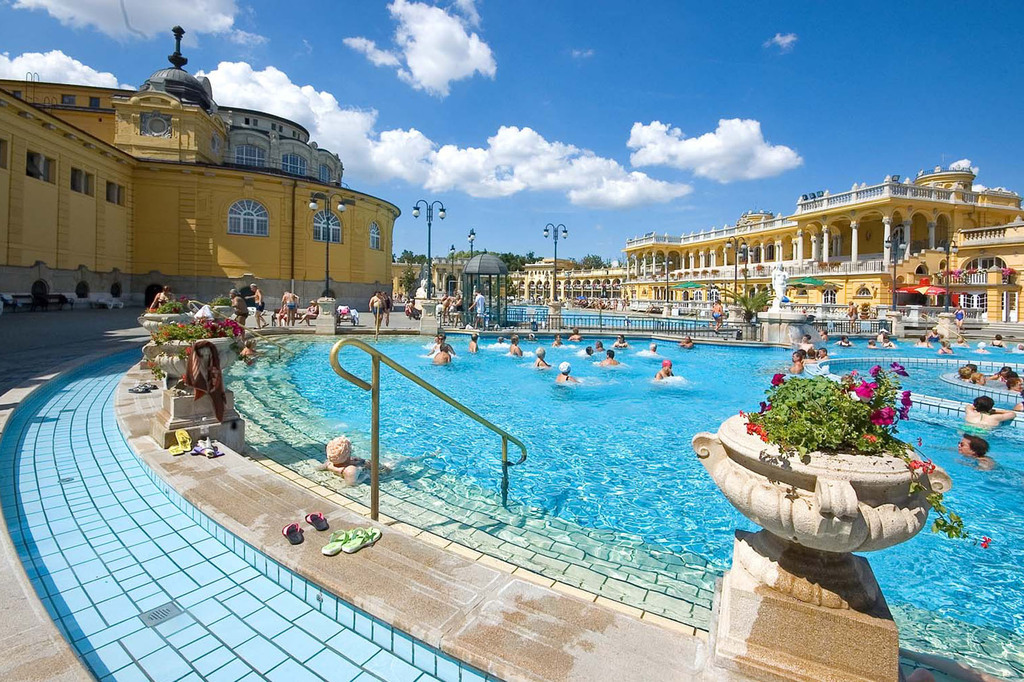 source: Termál Online
Gellért Baths: Nestled in the iconic Gellért Hotel, these baths boast an art nouveau design and offer both indoor and outdoor pools. Let the thermal waters soothe your senses as you take in the opulent surroundings.
Rudas Baths: Dating back to the 16th century, Rudas Baths exude an authentic Turkish atmosphere. The highlight is the octagonal pool beneath an impressive dome, which creates a unique and memorable experience.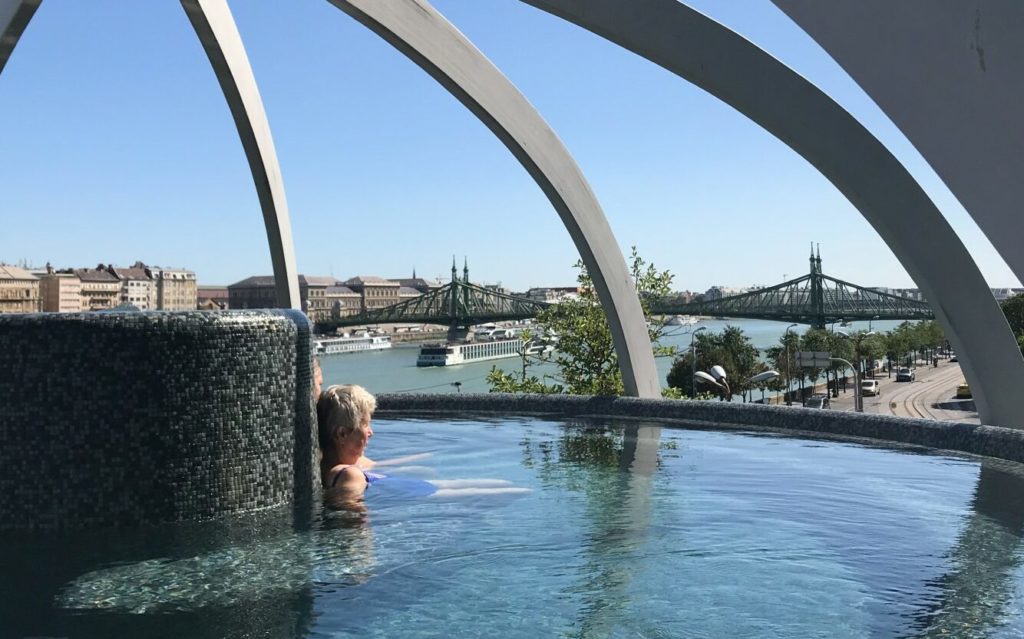 source: just budapest
Explore Riverside Areas along the Danube River
Budapest's charm is further enhanced by the majestic Danube River, gracefully flowing through the heart of the city. Stroll along the riverside promenades, where you can enjoy captivating views and discover delightful spots such as:
Margaret Island: Escape the urban bustle on this tranquil island, abundant with verdant parks, musical fountains, and charming walking paths. Rent a bicycle or simply take a leisurely walk to explore this green oasis in the middle of the Danube.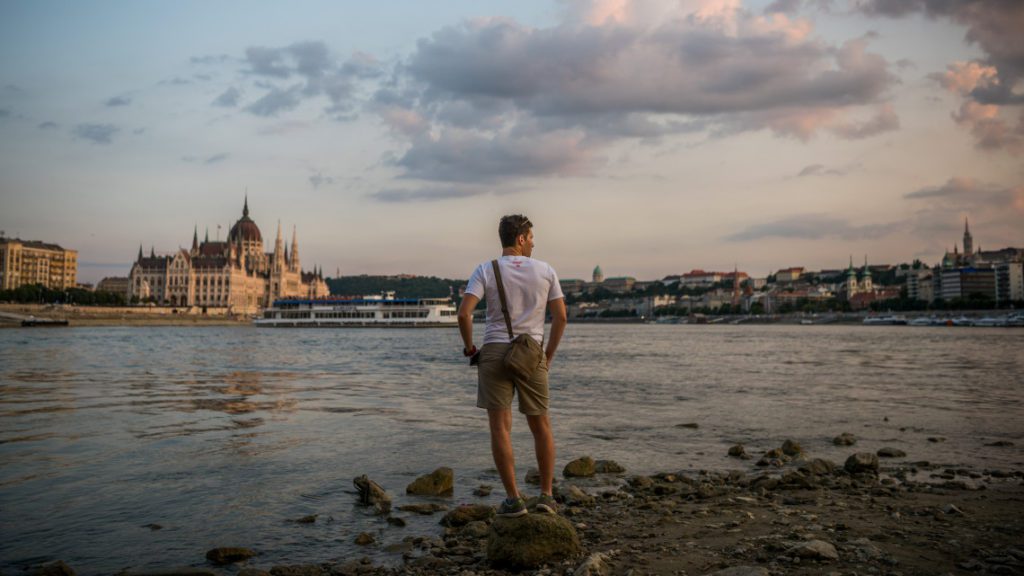 source: infostart
Római part a beautiful recreational spot nestled amidst the Danube, boasts lush greenery – a perfect escape from the bustling city. The are is packed with small restaurants and bistros – have a cold refreshing drink and try out the local cuisine while enjoying the peaceful atmosphere of the area. 
source: telex
Shoes on the Danube Bank: A poignant memorial on the riverside, this installation honors the victims of the Holocaust. It serves as a reminder of Budapest's history while offering a serene setting for contemplation.
Embark on Captivating River Cruises on the Danube
Experience the allure of Budapest's skyline from the waters of the Danube by indulging in a captivating river cruise. Choose from a variety of options, such as:
Daytime Cruises: Witness the city's architectural marvels and iconic landmarks illuminated by the sun. The Parliament Building, Buda Castle, and Chain Bridge are even more impressive when viewed from the Danube. Book your tickets here
Evening Cruises: As the sun sets and Budapest dons its evening lights, the city transforms into a mesmerizing wonderland. Enjoy a romantic dinner cruise under the starlit sky and revel in the city's magical ambiance. Or have a few drinks while artists play live piano music. We're sure you'll find the best option for you, check out our offers here.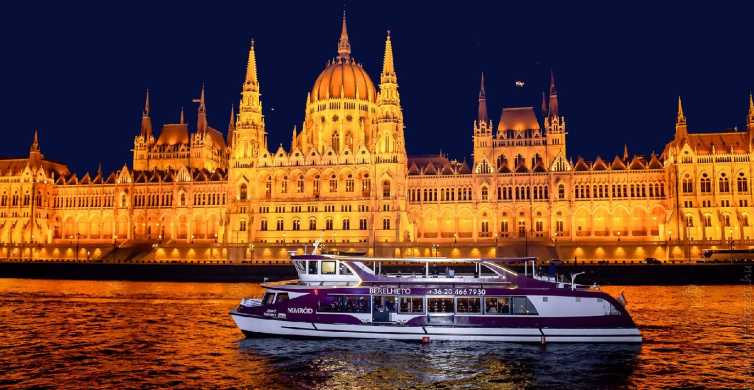 source: headout
Unlimited Booze Cruises: For a livelier experience, join a party cruise complete with music, drinks, and a vibrant atmosphere. This is a great way to meet fellow travelers and locals while celebrating the beauty of Budapest by night. Tickets can be book via this page.
Aquaworld Resort Budapest: A Water Wonderland
For an adrenaline-packed aquatic adventure, head to the Aquaworld Resort Budapest. This sprawling water park offers a delightful escape for families and thrill-seekers alike. Enjoy a wide range of pools, slides, and water attractions, including wave pools, water slides, and whirlpools. The resort's tropical atmosphere adds to the fun, making it an ideal destination to beat the summer heat.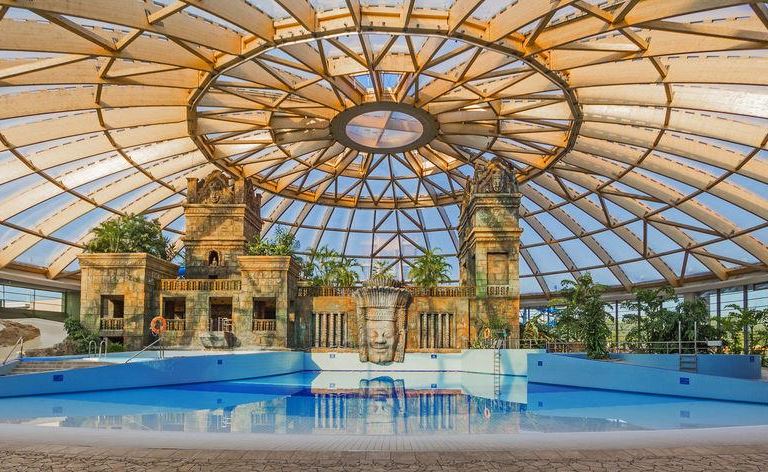 source: travel republic
Lupa Beach: Budapest's Urban Beach Getaway
Longing for a sandy beach experience within the city limits? Lupa Beach, situated on the shores of Lake Lupa, offers just that. Bask in the sun on the golden sands, take a dip in the clear waters, or indulge in beach volleyball and water sports. Lupa Beach is the perfect spot to unwind and create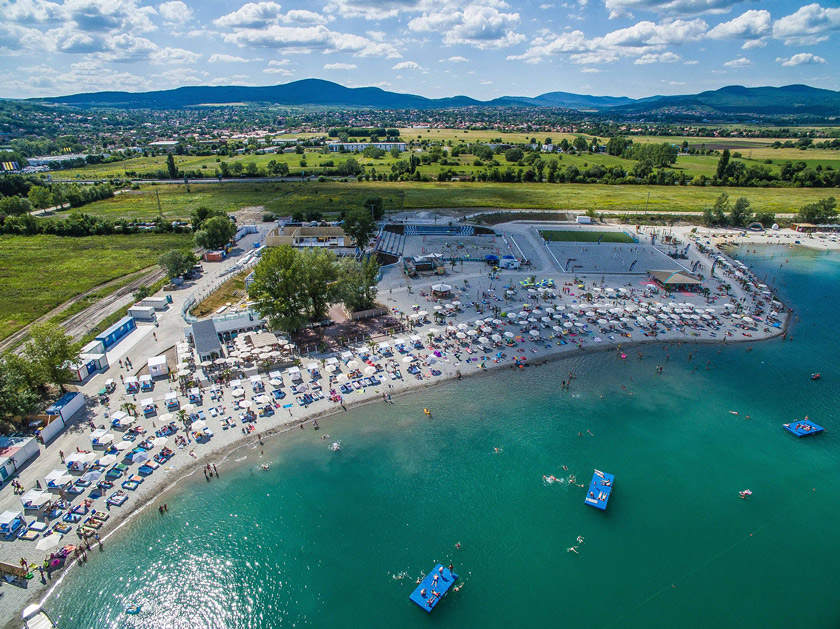 source: minimatiné
Budapest, with its delightful blend of history and water programs, promises an unforgettable summer experience for tourists. Even though the city is not located at sealine there are many options for everyone. From the therapeutic thermal baths and picturesque riverside areas to captivating river cruises and exciting water parks, the city offers a plethora of activities to suit all preferences. So, pack your swimsuits and get ready to dive into the splendors of Budapest's aquatic wonders for a vacation of a lifetime!