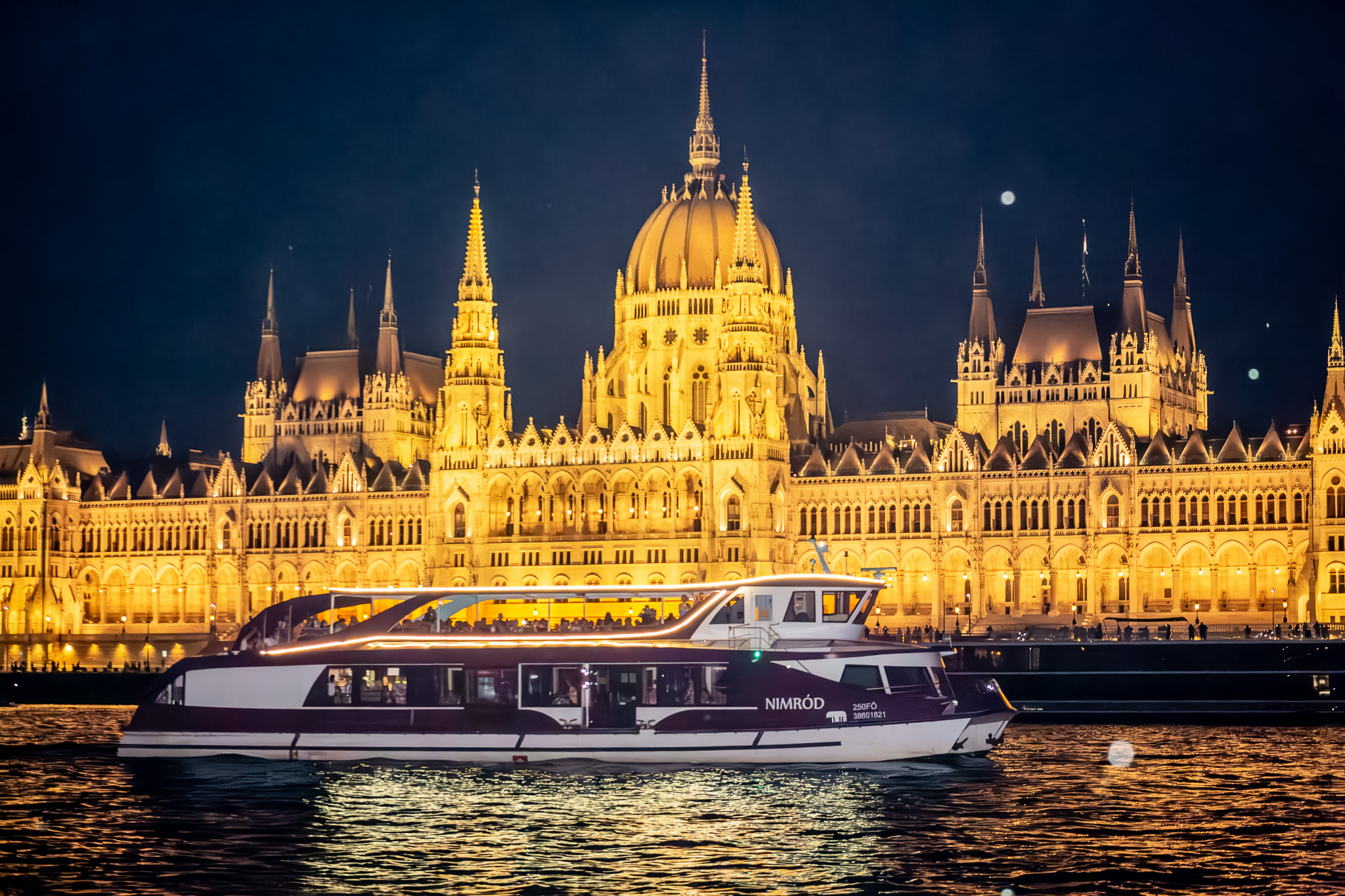 Savor Budapest's Delights: Pizza and Beer Cruise on the Danube
Hungarian gastronomy is a treasure trove of rich flavors and unique culinary experiences, and at the heart of this delectable tradition lies the renowned Hungarian pizza. If you haven't yet indulged in this cheesy delight, your trip to Budapest is incomplete. But what could be better than relishing a scrumptious pizza on a serene cruise along the Danube, with an unlimited supply of beer or soft drinks? Join us on an 85-minute-long Pizza and Beer Cruise for an unforgettable culinary journey through Budapest's captivating river views and historical landmarks.
Source: Silverline
The tempting world of pizza, a classic favorite loved worldwide, has its unique Hungarian renditions, offering a delightful blend of flavors. From the classic Hungarian variant to the more indulgent options like Ham&Corn, Salami, Hawaii, and 4 Cheese, there's a pizza to satisfy every craving, be it savory or indulgently cheesy.
A Delightful Journey on the Danube

As you step aboard our Pizza and Beer Cruise, get ready to immerse yourself in the breathtaking beauty of Budapest's iconic riverfront. Our cruise route has been carefully curated to showcase the city's most magnificent historical landmarks. With a slice of your favorite pizza in hand and a chilled glass of beer or your preferred beverage, relax and soak in the stunning panorama of Budapest's architectural wonders.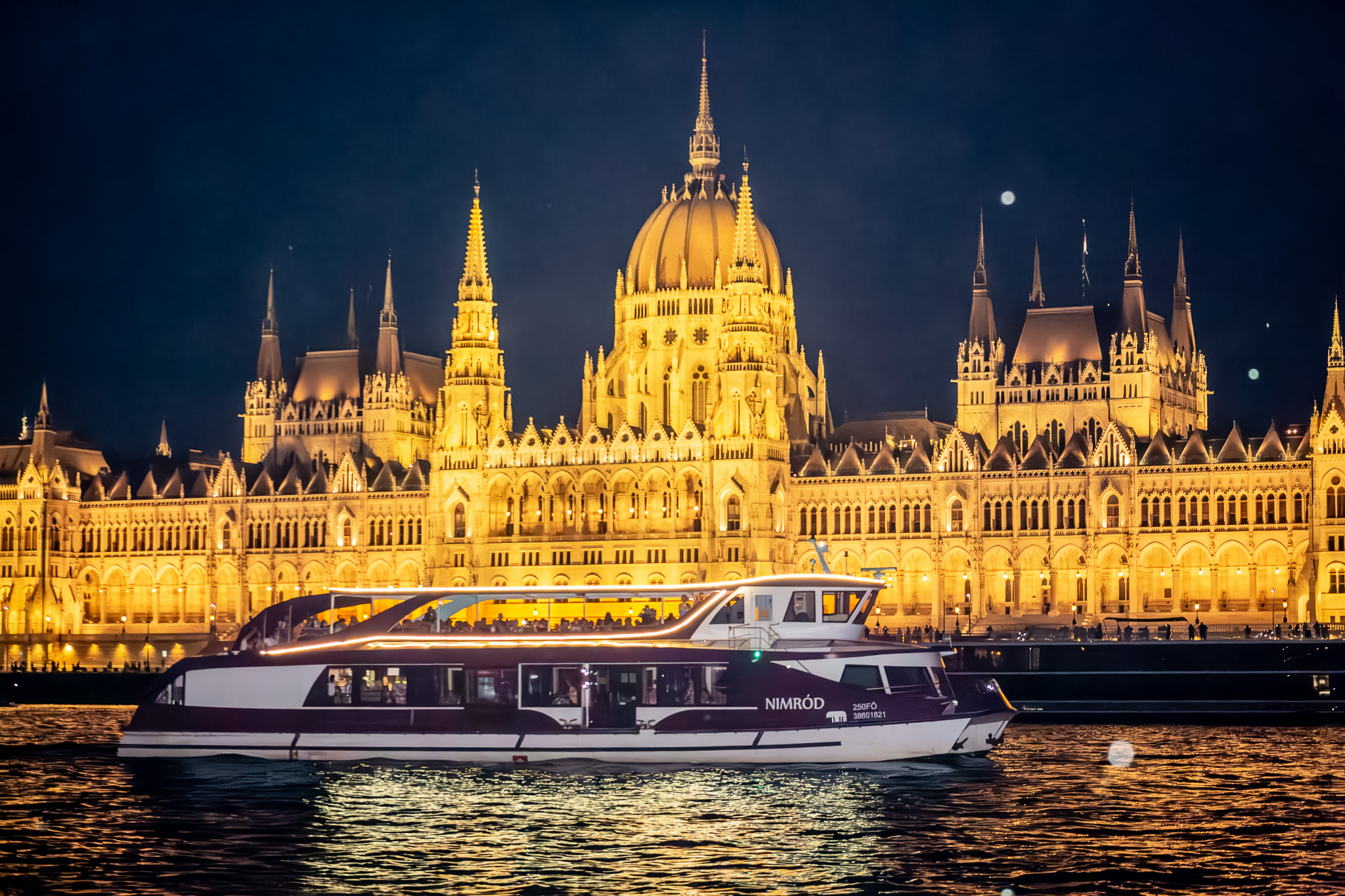 Source: Silverline
Highlights Along the Danube

Marvel at the grandeur of the Hungarian Parliament, a sight to behold from the gentle waves of the Danube. Catch a glimpse of the renowned Gellért Bath, a symbol of Budapest's rich spa culture. Admire the intricate beauty of the Castle District, the majestic Fisherman's Bastion, and the historic Matthias Church, all while savoring the unique flavors of your selected pizza.
Behold the engineering marvels of Budapest's iconic bridges as they stretch across the Danube, connecting the city's vibrant neighborhoods. Don't miss the opportunity to explore other Hungarian street food delights at the Central Market Hall, enhancing your gastronomic adventure.
Source: Silverline
Join us on the Pizza Cruise: A Gateway to Budapest's Street Gastronomy

Our Pizza and Beer Cruise promises not only a feast for your taste buds but also a feast for your eyes, as you witness the harmonious blend of history and modernity that Budapest has to offer. Come, be a part of this unique culinary journey and discover the true essence of Budapest's cultural and gastronomic heritage from the comfort of the Danube's gentle embrace.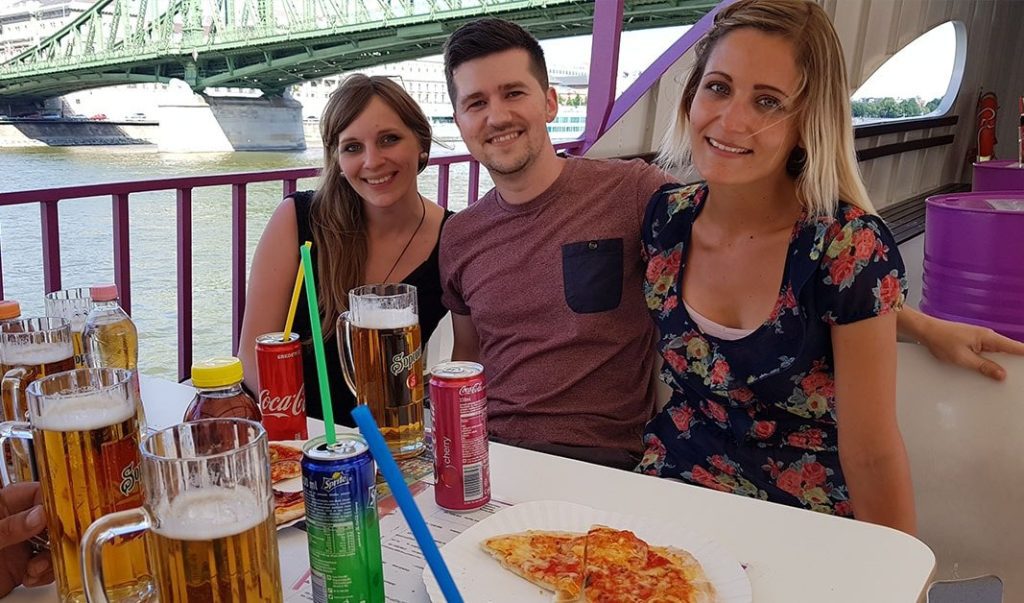 Source: Silverline
Pizza Varieties to Choose From:
Hungarian: Pizza with traditional Hungarian toppings.
Ham&Corn: Pizza topped with ham and corn.
Salami: Pizza topped with slices of salami.
Hawaii: Pizza with the classic Hawaiian toppings.
4 Cheese: Pizza with a blend of four delicious cheeses.
Please note that there are no gluten or lactose-free options available.
If you would like an additional special cruise option, we recommend that you take a look at our website via this link.