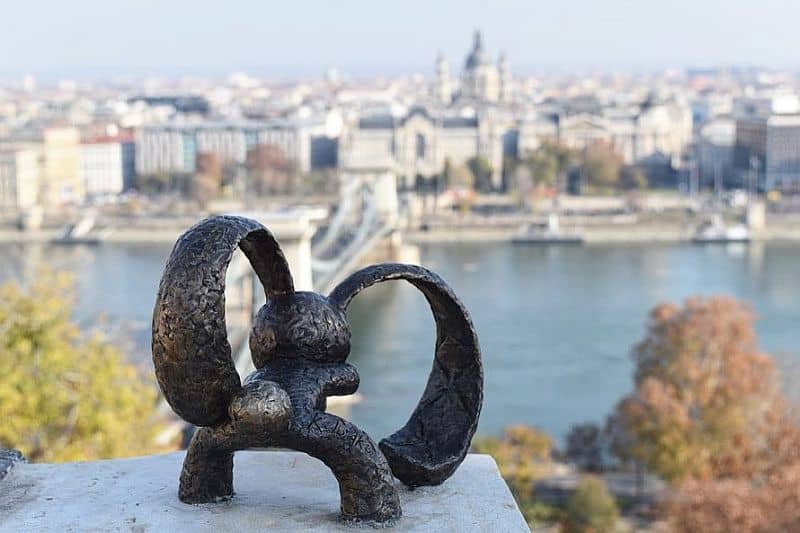 Discover Budapest's miniature sculptures
Anyone who keeps an eye on the streets of Budapest may have noticed a few mini-statues in recent years, which have been placed in busy or famous public areas. Behind these sculptures is the person of Mihály Kolodko, whose 30 works can currently be viewed in various parts of the city – as of May 2023 – but this number is slowly but steadily increasing.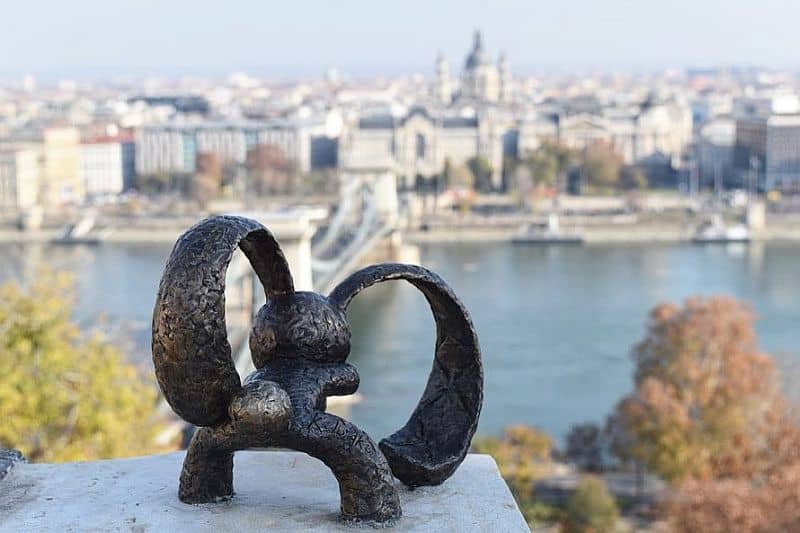 source: budapestflow
Mihály Kolodko was born in Ukraine, where he also completed his studies at the Lemberg Art Academy in Lviv. After completing his studies, he initially created large-scale sculptures, but in Hungary he already became famous for his mini-sculptures. Keeping the dimensions of the carefully shaped mock-ups created at the design table, he first began to decorate the streets of Budapest and Vác, but today his creations can be found in many other Hungarian settlements as well.
Although these sculptures are really small in size, the thoughts and opinions behind them are by no means miniature. His creations mainly present the characteristics and artistic past of the given country, but Kolodko is not intimidated by the fact that a strong opinion has to be included in such a mini-sculpture.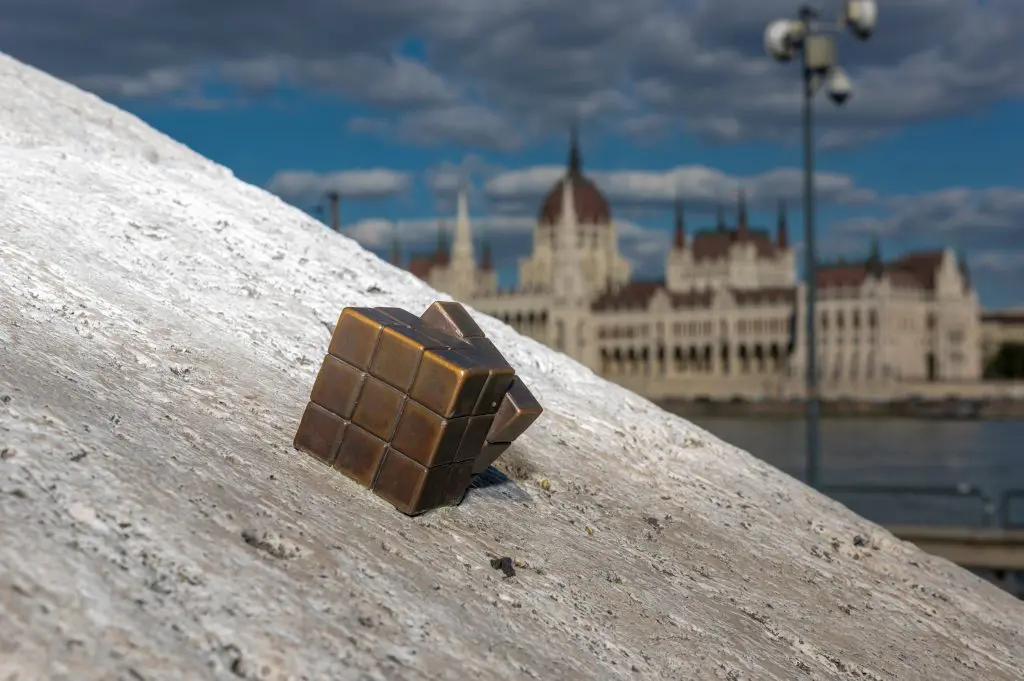 source: szallas.hu
Kolodko's mini-statues can be found all over the city, so visiting these statues can be a perfect program, to which you can easily combine the sights of Budapest. On the Buda side of the city, most of the statues are located along the Danube. These works depict famous fairy-tale characters, but you can also find sculptures here, such as Ernő Rubik's world-famous logic game, the Rubik's Cube, or the sculpture named "sad tank" displayed near Batthyány Square, which commemorates the 1956 revolution. When you reach the Margaret Bridge, you can also see a Trabant statue, which was also placed on the Buda quay. The special feature of the statue is that, unlike other metal sculptures, this work of the sculptor is made of limestone.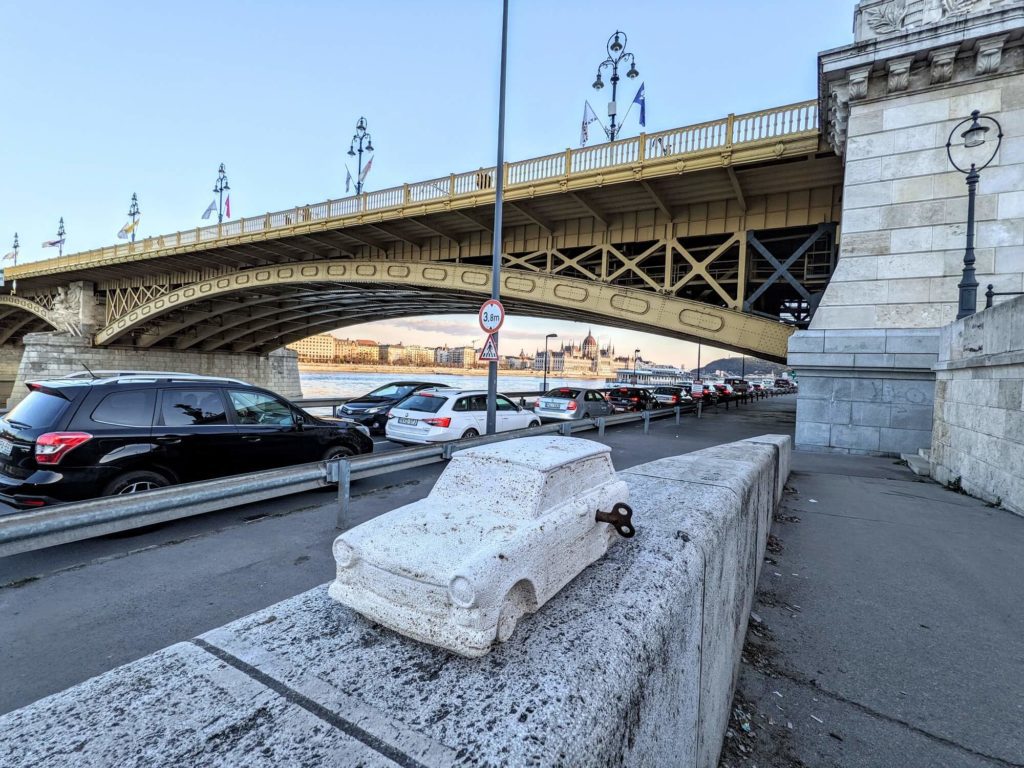 source: olyanjo.hu
While on the Buda side, 9 mini-statues currently adorn the streets of the city, in Pest we can see 21 works, which are located at a much greater distance from each other: there is a statue that occupies a place on the Liberty Bridge and there is also one that can be viewed at the airport.
source: szallas.hu